It is one of the most exciting and dynamic industries of the 21st century. A career in computer engineering opens you up to many opportunities and possibilities. There are many ways to start your career. Many universities offer computer science programs and are always looking for qualified students. After you graduate from college or university, you can work as an intern or full-time.
Many people dream of becoming a computer engineer, but few are able to make that dream a reality. In this article, we will talk about what being a computer engineer means, and what steps you need to take to become a computer engineer.
What does it take to be a computer engineer? What education do you need? What does it look like when you start building computers from scratch? How much money do you need to become a computer engineer?
Let's find out all that and more in this career guide for engineers!
How to become a computer engineer, career in computer science and computer engineering? Is it just a dream to be a computer engineer? The answer is "Yes" and "No" for sure. Computer engineers have always been in demand and now with so many companies offering jobs these days, many people have the opportunity to join and work as a computer engineer. However, the real question is, are you willing to make the necessary sacrifices to be a successful computer engineer?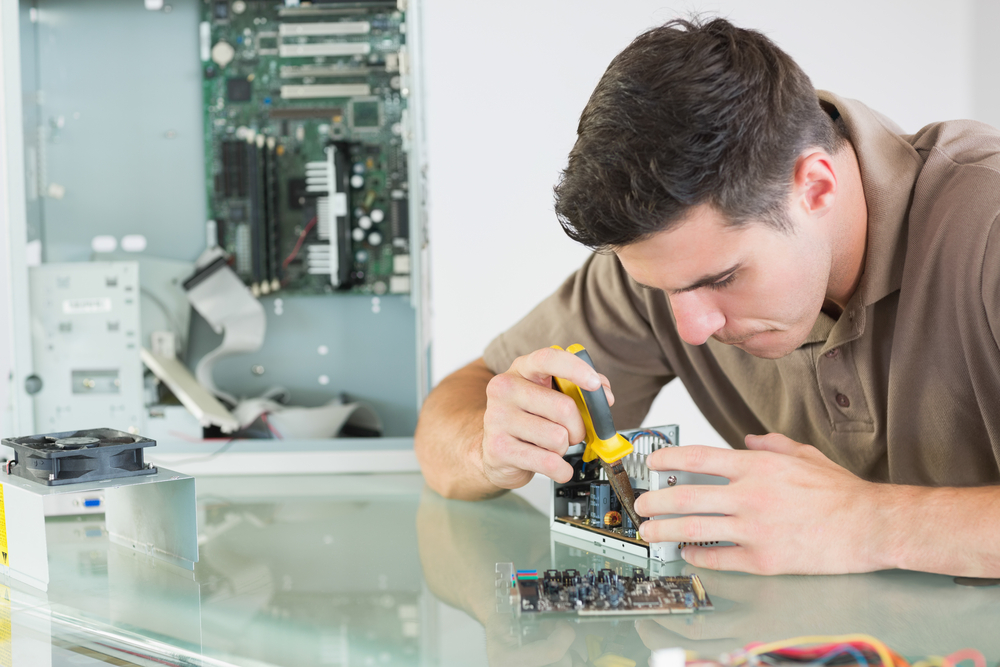 The Computer Engineering Career Path
Computer engineers are responsible for creating, maintaining, and developing the software used in a wide range of devices, including smartphones, servers, cars, and other technologies.
It is not a simple job, as most computer engineers work in teams to solve problems with code. Most computer engineers use programming languages such as JavaScript, Python, and C++.
They might also be responsible for designing new hardware, such as PCs and laptops. The field is expected to grow, as more devices are being connected to the internet.
Steps to becoming a computer engineer
There are no easy answers to any of the above questions. Some people can succeed by starting out in a field they like and making a career out of it. Others must work their way up, starting with entry level jobs and slowly advancing through the ranks.
Regardless of where you are on the ladder, the following steps will give you the tools to build your own path.
1. Get a good degree
A degree is important. If you don't have one, you need to get one. There are many programs that can help you achieve this goal.
The most important thing to remember is to go for the one that will help you the most. If you get a Bachelor of Science in Computer Science, you'll have an easier time moving on to higher degrees than if you'd gotten a Bachelor of Arts in Computer Science.
If you're unsure of what you want to study, talk to a guidance counselor and find out what courses they recommend.
2. Learn to program
This is an important step because a degree alone won't make you a computer engineer. You need to be able to code to become a computer engineer.
To learn programming, you need to master Java. While it's possible to learn Java with a book, it's better to learn it by doing it. So, find a good book and start reading.
3. Find a job
Even if you don't have a degree yet, you can still get a job as a computer engineer. The problem is that most of the jobs require experience, so you need to be prepared to work hard and put in some serious hours.
While you're waiting for your first job, you should also keep learning about the different roles and responsibilities of a computer engineer. This way you'll be ready for your first job and know what you're expected to do.
4. Build your portfolio
You should always keep your portfolio close to your chest, but you should never lose it. Keep in mind that every time you add an item to your portfolio, you're showing the hiring
How to find a job in the computer industry
Today, the computer engineering industry is one of the most profitable and fastest growing jobs in the United States. This is because it's a highly sought after profession, and demand for skilled engineers is always higher than supply.
But how do you go about getting that dream job?
First, you need to know what type of jobs are available.
Most computer jobs are divided into two main categories: software development and hardware design.
Software developers are responsible for developing the code that runs on the computers we use every day. They do this by writing programs, or software, which can be written in any language.
Hardware engineers work with the computer's hardware components, such as the CPU, motherboard, memory, and the hard drive.
What skills are needed to get into the industry?
The field of computer engineering is booming. As of 2017, the United States Bureau of Labor Statistics estimates that there will be over 1 million jobs available for computer engineers by 2020.
This is great news for anyone who dreams of becoming a computer engineer, but it is also very difficult to break into. The problem is that being a computer engineer requires a combination of talents and skills that aren't necessarily taught in school.
Here are some examples of what is needed to get into the industry:
• Programming
• Hardware design
• Teamwork
• Mathematics
• Business skills
• Design skills
The skills list above is by no means exhaustive, but it gives you an idea of what it takes to become a computer engineer. If you want to get started, then follow our tips to become a computer engineer.
Why should I be a computer engineer?
If you're interested in being a computer engineer, then you should know why you want to become one. Becoming a computer engineer will take up a large part of your time, and you will probably need to work for a company to support yourself.
It's easy to get excited about a career path that will take up so much of your life, but it's important to think about the reasons why you want to become a computer engineer.
For example, if you are passionate about technology and you want to help people, then you can become a computer engineer. If you love coding, then you can become a software engineer.
Frequently asked questions About Career of a Computer Engineer
Q: Where did you go to school and what did you study?
A: I went to Northeastern University in Boston, Massachusetts, where I studied computer science and engineering.
Q: How long have you been working on your career?
A: I've been working on my career since 2008, when I started college.
Q: Why did you choose to pursue computer science?
A: I chose computer science because I am an avid user of technology and enjoy learning new things.
Q: What are the pros and cons of being a computer engineer?
A: One of the main cons of being a computer engineer is the money. You make less than other professions, but it is still a great profession. I love what I do and it is one of my passions, so I don't mind making less. There are some jobs that are more difficult than other, so that may discourage some people. Also, being
 Top myths about Career of a Computer Engineer
1. Only computer geeks are good at programming.
2. Only computer geeks enjoy coding.
3. You have to be very smart to be a computer engineer.
4. Computer engineers are paid high salaries.
 Conclusion
In conclusion, I'm not saying that you should become a computer engineer. I'm simply saying that it is possible to become one. I believe that there is a demand for skilled computer engineers that I hope you can capitalize on.